Square Outlines
Square Outlines
Acrylic on canvas,
12 ins x 12 ins, unframed
€135
S&H: €11
A nearly square painting of nearly squares. With other stuff.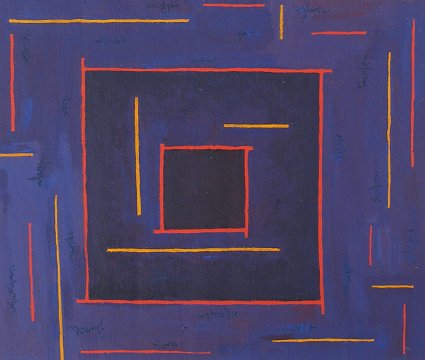 If you're able to collect this painting in person I can refund/waive the shipping charges. Also, if you're known to me you could always pay me direct and save me the processing fees. I'd like that - but you don't have to.
Including shipping, the price of €146 is what you pay in total to purchase this painting and have it shipped to your door.

NOTE this painting is on canvas but NOT on stretchers.
See more abstract paintings or my Irish paintings.
Check what are currently my paintings for sale
---