Painting: White Cottage
White Cottage
7ins x 9ins
Mat Board
100 USD / 70 EUR
Shipping $5 / €3.50 (Worldwide)
SOLD
About a mile or 2 from where I lived briefly in Donegal in 2008, was this cottage in the shadow of Muckish Mountain. That lump of green is a grass bank that houses the road from which the cottage is down off. I opted not to paint the stunning surrounding scenery of bog and Muckish and even Errigal, because I really like the stark shape of the cottage all by iself.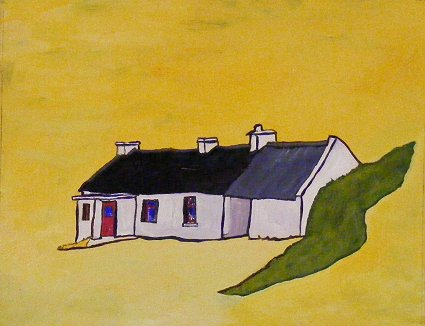 White Cottage is now SOLD.
More paintings from August 2009 are listed here.
Meanwhile see other paintings of Ireland and elsewhere available for sale.
---