Painting - Tralee
Tralee
SALE Price: $85 SOLD
12 x 16 ins, on panel
unframed
It must be 2 years now since I was last in Kerry, but then Kerry is the sort of county that you take with you.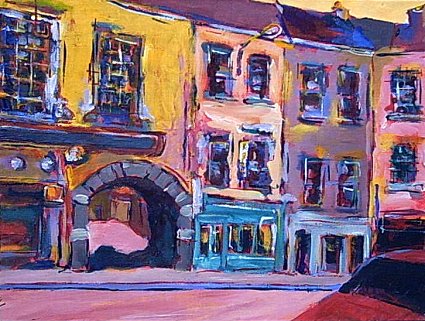 Shipping is FREE to wherever you live in the world, or to wherever in the world that the person you would like me to send it to lives.
So the sale price of $85 is what you pay in total to purchase this painting (update: SOLD) and have it shipped to your door.
This painting is more expensive than those on paper because it is painted on a panel which is more expensive to ship and I'll be lucky to make 50 USD on it.
See more paintings currently on sale
---