Painting - Tina
Tina
Acrylic on paper
$95
12″ x 16″, unframed
S&H: $10
This painting of Tina was done by stealing glimpses and filing them away in my head for later. It almost certainly isn't the Tina you know.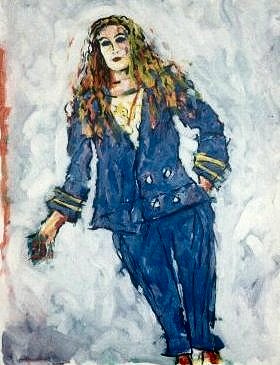 If you're known to me you could always pay me directly with good old fashioned cash to save me on paying payment processing fees. But you don't have to.
Shipping is $10 worldwide.
So the price of $105 is what you pay in total to purchase this painting and have it shipped to your door.

If you're anywhere near Dublin feel free to contact me and maybe we can arrange a drop off/pick up.
See more paintings currently for sale.
---