Painting - Tina
Tina
Acrylic on paper
Update: Withdrawn
This painting of Tina was done by stealing glimpses and filing them away in my head for later. It almost certainly isn't the Tina you know.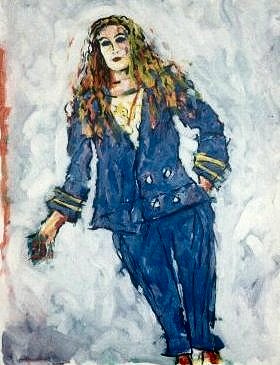 NOTE: This painting is currently not available for purchase but may become available again when I open a new online shop.
See more paintings currently for sale.
---