Painting: The Cabin
The Cabin
UNAVAILABLE
30″ x 30″, Acrylic
On Canvas
This painting is of a cabin in Colorado, high in the San Juans.
In my head I worked on this painting for two and half years before actually beginning to paint it when I had the flu.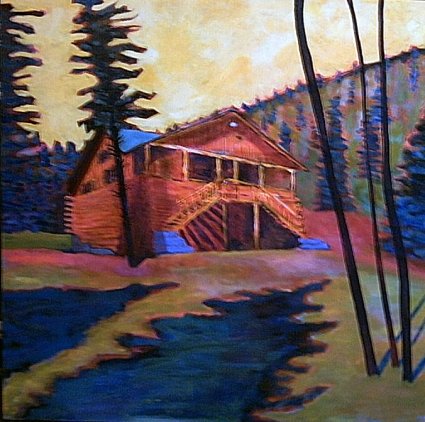 This painting was a gift so apologies that I don't have a better quality photo of it.
---