Painting - Stanley
Stanley
Sale Price: $75 SOLD
16 x 20 ins, on paper
unframed
Some faces are just made to paint.
When I started this it was a painting of the English artist Stanley Spencer.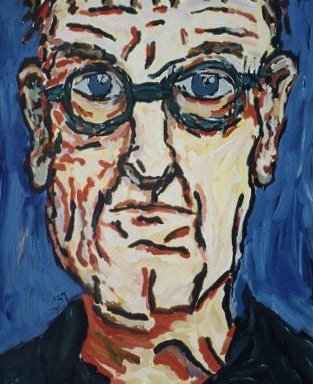 Shipping is FREE to wherever you live in the world. The closer to Ireland you live the cheaper it is for me.
So the sale price of $75 is what you pay in total to purchase this painting and have it shipped to your door.
[Update: SOLD]
To keep my shipping costs down this painting will probably be shipped in a tube rather than my usual and preferred method of flat in an archival sleeve.
See more paintings currently on sale.
---