Painting - Slovenian Church
Slovenian Church
Sale Price: $75 SOLD
16 x 20 ins, on paper
unframed
Slovenia is one of my favourite places I've ever been, and this painting came from a most perfect day on the bicycle, cycling gently from Ljubljana north to Kranj.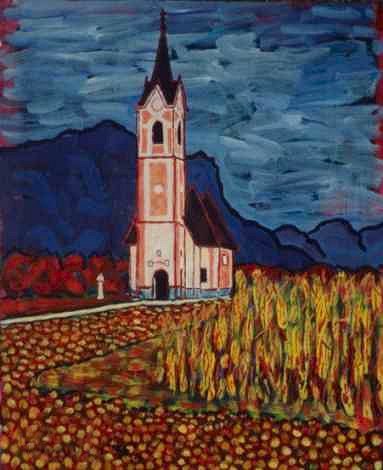 Shipping is FREE to anywhere in the world.
So the sale price of $75 is what you pay in total to purchase this painting and have it shipped to your door.
[Update: SOLD]
To keep my shipping costs down this painting will probably be shipped in a tube rather than my usual and preferred method of flat in an archival sleeve.
See more of my paintings for sale.
---