Painting: Seated Men
Seated Men
9ins x 7ins
Mat Board
50 USD / 35 EUR
SOLD
Two old men talking on a bench. Luckily it was an intense discussion so I was able to concentrate on looking at them without being considered too freaky.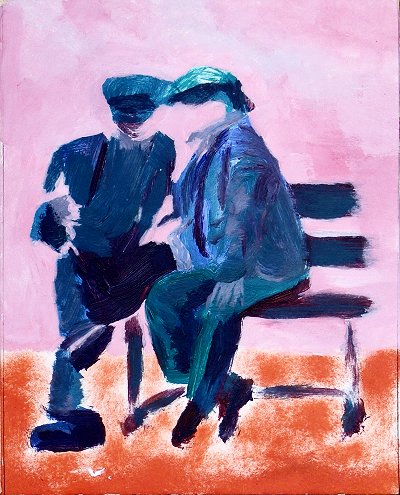 This painting is now SOLD.
This painting is part of the August 2009 online sale, which has launched with paintings at half-price and free shipping worldwide for the first week only.
More paintings from the August 2009 sale are listed here.
Meanwhile see other paintings of Ireland and elsewhere available for sale.
---