Painting: Rooks, Grass
Rooks, Grass
8ins x 8ins x 1.5ins
Canvas
SOLD
Several times a week I watch rooks in the grass. And they watch me. This painting is painted on its sides. They are 1 and a half inches wide and painted red. In other words it doesn't need a frame.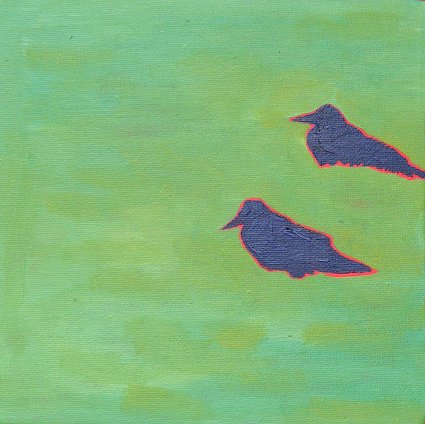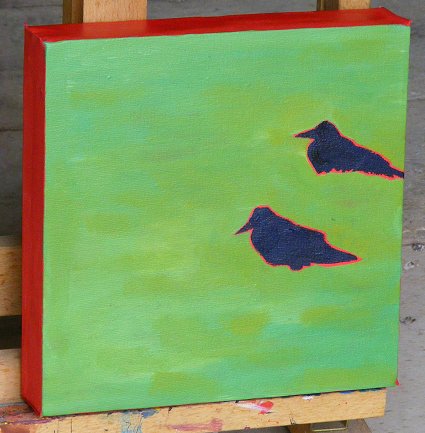 Rooks, Grass is now SOLD.
This painting is part of the August 2009 online sale, which has launched with paintings at half-price and free shipping worldwide for the first week only.
More paintings from the August 2009 sale are listed here.
Meanwhile see other paintings of Ireland and elsewhere available for sale.
---