Painting: Midlands Church
Midlands Church
9ins x 7ins
Mat Board
SOLD
BAck when I was tall and thin I used to frequently cycle around the Irish midlands, and I don't have much time for people who tell you they're boring while they watch a flat screen television. I used to think this church was in Rathangan, but now I can't remember. I remember getting off the bicycle and sitting down and sketching it. Somewhere near the Kildare/Offaly border? You tell me.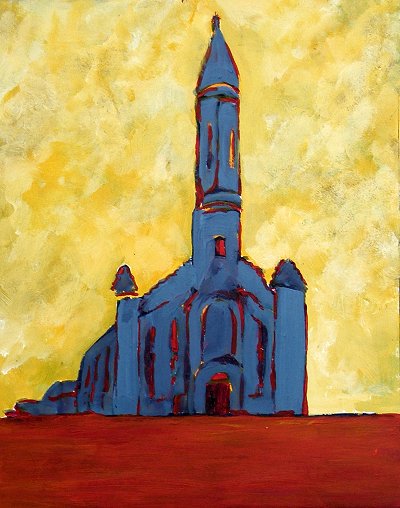 Midlands Church is now SOLD.
This painting is part of the August 2009 online sale, which has launched with paintings at half-price and free shipping worldwide for the first week only.
More paintings from the August 2009 sale are listed here.
Meanwhile see other paintings of Ireland and elsewhere available for sale.
---