Painting - Mark's Buddha
Mark's Buddha
SALE Price: $70 SOLD
Mark's Buddha was prompted by 15 days I spent in Hong Kong.
Mark's Buddha is on paper, measures 16″ x 20″, and is being sold unframed.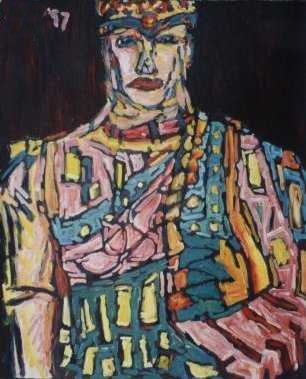 Shipping is FREE. To wherever you live in the world. Honestly.
So the sale price of $70 is what you pay in total to purchase this painting and have it shipped to your door.
Update: This painting is now SOLD.
If I know who you are you can always pay me direct and save me the evil PayPal processing fees.
See more of my paintings for sale.
---