Painting: Kenmare, White
Kenmare, White
9ins x 7ins
Mat Board
50 USD / 35 EUR
SOLD
I did a painting of Kenmare in Kerry over the last couple of years, and sold it a show in Cork about 48 hours after finishing it. This left me feeling we should have spend more time together first, so now I've painted Kenmare again - three times. However I started to rearrange the furniture so it might not look like Kenmare to you. This is the most white version.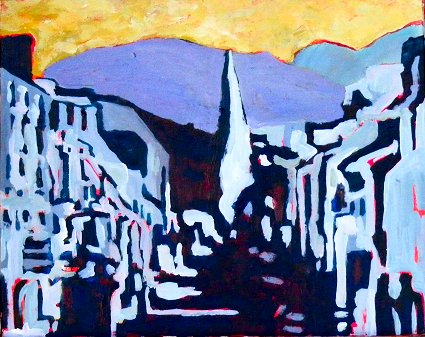 Kenmare, White is now SOLD.
More paintings from the August 2009 sale are listed here.
Meanwhile see other paintings of Ireland and elsewhere available for sale.
---