Painting: Kells, Meath
Kells, Meath
9ins x 7ins
Mat Board
SOLD
I wish Dublin could have been stopped completely at its borders instead of polluting the surrounding counties by converting much of them into concrete sleeping bags to serve the capital. Time was when I cycled all over Meath and it felt like a secret wonderful place, not withstanding Croke Park Sundays in summer.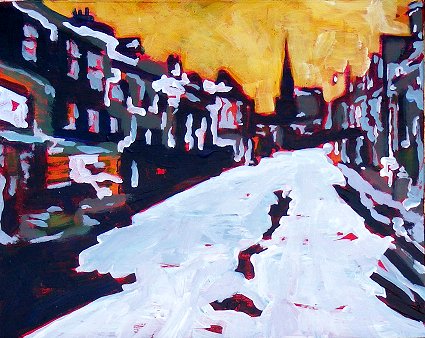 Kells, Meath is now SOLD.
This painting is part of the August 2009 online sale, which has launched with paintings at half-price and free shipping worldwide for the first week only.
More paintings from the August 2009 sale are listed here.
Meanwhile see other paintings of Ireland and elsewhere available for sale.
---