Painting: Irish Townscape, Small
Irish Townscape, Small
9ins x 7ins
Mat Board
SOLD
From the same place that Irish Townscape (not Small) came from, a Sunday drive through various Irish towns will have them all merging into one in my head. Which I give you now. And I'll give you again.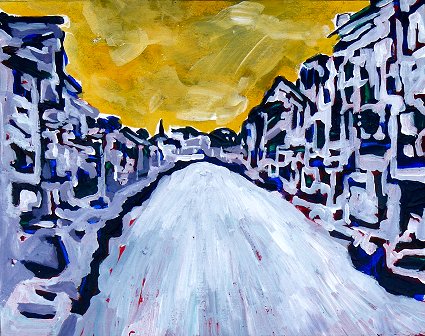 Irish Townscape, Small is now SOLD.
This painting is part of the August 2009 online sale, which has launched with paintings at half-price and free shipping worldwide for the first week only.
More paintings from the August 2009 sale are listed here.
Meanwhile see other paintings of Ireland and elsewhere available for sale.
---