Painting in Progress: Genoa Boats
Genoa Boats
12ins x 12ins
Canvas
Unfinished
Genoa. I've painted a couple of Genoa scenes before, and there's a lot more left in me. Mostly in this painting what is left to do is some dark uneven painterly lines to go in on and around the buildings and boats - probably in one session.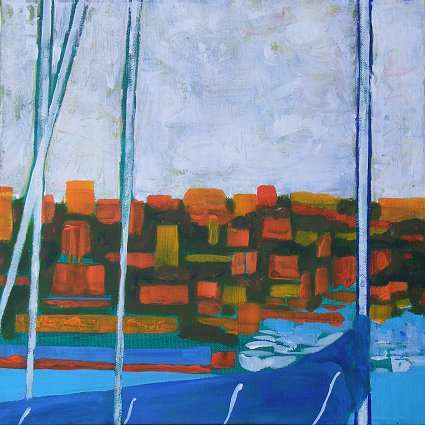 Genoa continues around the sides, which are 1.5″ wide:
Link to all paintings exhibited at the Irish Blog Awards 2010 to follow.
---