Painting - Hungarian Cottage
Hungarian Cottage
12 x 16 ins, on paper
Update: Withdrawn
It's hard to describe the majesty of the southern plains of Hungary. I loved the simple designs on so many of the village houses I saw.
Hungarian Cottage is on paper, measures 10″ x 14″, and is unframed.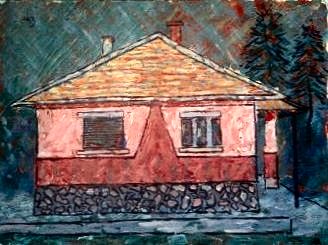 NOTE: This painting is currently not available for purchase but may become available again when I open a new online shop.
See paintings available for purchase
See my Irish paintings.
---