Painting - Hungarian Cottage
Hungarian Cottage
12 x 16 ins, on paper
Price: €69
unframed
S&H: €11
It's hard to describe the majesty of the southern plains of Hungary. I loved the simple designs on so many of the village houses I saw.
Hungarian Cottage is on paper, measures 10″ x 14″, and is being sold unframed.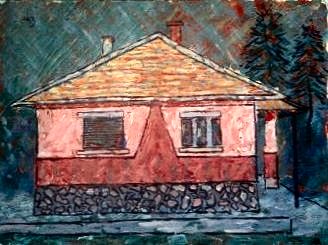 Including shipping, the price of €80 is what you pay in total to purchase this painting and have it shipped to your door.

You can also pay me direct (cash/transfer/check) and save me the processing fees. I'd like that.
See paintings available for purchase
See my Irish paintings.
---