Painting: House, Trees
House, Trees
9ins x 7ins
Mat Board
100 USD / 70 EUR
WON
Sometimes looking at scenery as I venture around Ireland I find myself reduced to a teletubby. House. Trees, I say to myself with glee as if they're a ridiculous bonus to a view you already don't deserve. For now we'll ignore the fact the the house much closer up is quite an ugly eyesore I'd be more than happy to paintbomb. With green and purple paint.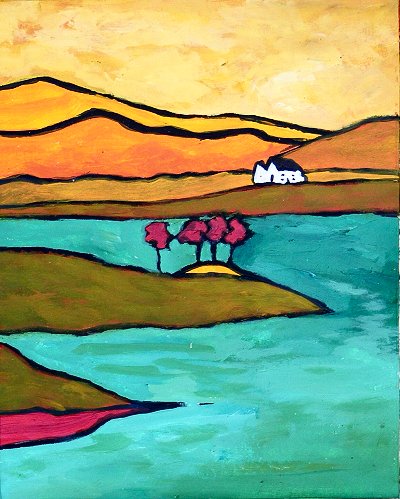 House, Trees is no longer for sale because it was won in one of my regular painting giveaway competitions.
More paintings from the August 2009 sale are listed here.
Meanwhile see other paintings of Ireland and elsewhere available for sale.
---