Painting: Hanging Basket
Hanging Basket
16 x 20 ins, on paper
Update: Withdrawn
I think I preferred the shed from which this basket was hanging, more than the hanging basket itself. Many streetscapes that I paint are now more challenging from being littered with hanging baskets.
Hanging Basket is on paper, measures 15″ x 20″, and is unframed.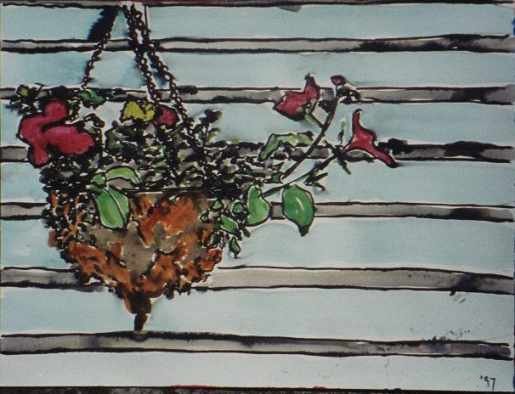 NOTE: This painting is currently not available for purchase but may become available again when I open a new online shop.
See more of my paintings for sale.
---