Painting - F8
F8
Sale Price: $75 SOLD
16 x 20 ins, on paper
unframed
The last of eight paintings I did in a series, a series I never intended to offer for sale. anyway as you can see, the subject matter has all but disappeared in this painting.
There's not really any need to say anything about these particular paintings, I don't think.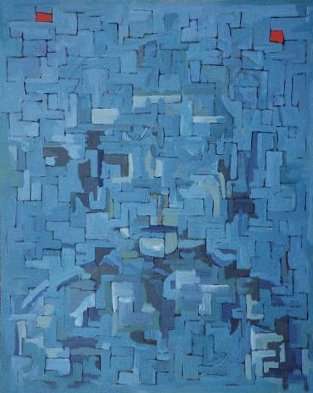 Shipping is FREE to wherever you live in the world, or to wherever in the world the person you would like me to send it to.
So the sale price of $75 is what you pay in total to purchase this painting and have it shipped to your door.
To keep my shipping costs down this painting will probably be shipped in a tube rather than my usual and preferred method of flat in an archival sleeve.
See more paintings currently on sale.
---