Painting - F2
F2
16 x 20 ins, on paper
Price: $125
unframed
Shipping is $15 worldwide.
The second of eight paintings I did in a series. When I did them it never even occured to me that I would ever offer them for sale.
There's not really any need to say anything about these particular paintings, I don't think.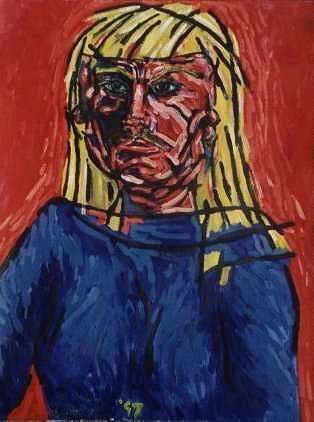 Including shipping the price of $140 is what you pay in total to purchase this painting and have it shipped to your door.

If I know who you are you can always pay me direct and save me the evil PayPal processing fees.
See more of my paintings for sale.
---