Painting - Eagle, Flight
Eagle, Flight
SOLD
16 x 20 ins, on paper
unframed
One of two eagle paintings I did, this painting was always very popular at shows. The other eagle painting is sold.
Once upon a time upon a bicycle I was lucky enough to be within just a few feet of the magnificence of an eagle flying. I love going back to that moment.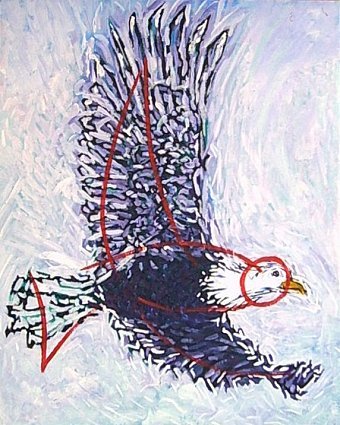 Shipping is FREE to wherever you live in the world. Move further away from me and you'll increase the value you're getting.
[Update: This painting, Eagle, Flight is now SOLD]
This painting will be shipped flat in an archival sleeve.
See more of my Share |
---