Painting: Dog & Ball
Dog & Ball
9ins x 7ins
Mat Board
[This painting is not currently available for purchase]
Some of you will know that I have a little dog. This is a painting of a dog with a ball. There's not really much else to say, except maybe that you can safely expect to see more paintings like this.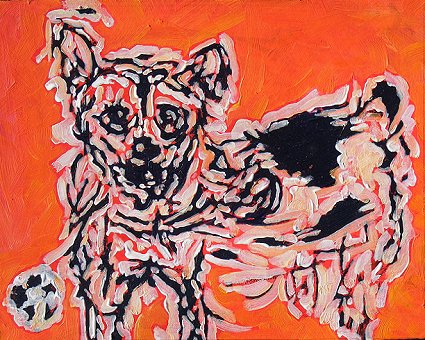 NOTE: This painting is not currently available for purchase. It may become available again at a future date.
See more paintings in this sale.
Dog & Ball was part of the March 2010 online sale of paintings, which launched with paintings at half-price and FREE shipping worldwide for a week. To see announcements of new sales first follow me on twitter.
Meanwhile see other paintings of Ireland and elsewhere available for sale.
---