Painting: Caherlehillan Stones
Caherlehillan Stones
9ins x 7ins
Mat Board
90 euro
Shipping: 8 euro
Although I can take a long time over a painting, it's still probably quicker for me to paint carved stones than to actually carve the stones themselves. Caherlehillan is in Kerry.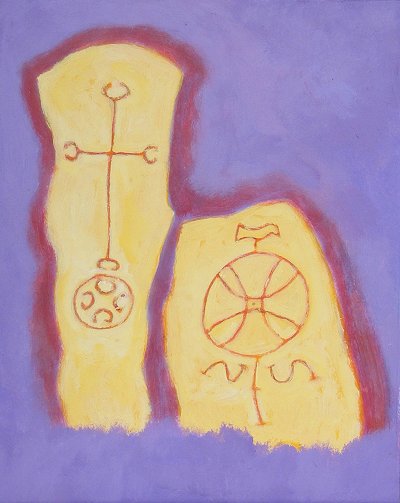 With shipping being 8 euro the price of 98 EUR is what you pay in total to purchase this painting and have it shipped to your door.

If you are known to me you could always pay me direct and save me the processing fees. I'd like that. If you are in or near Dublin you could help me with shipping expenses by meeting up with me in town or somewhere near where I live.
More paintings from the August 2009 sale are listed here.
Meanwhile see other paintings of Ireland and elsewhere available for sale.
---