Painting - Boxing 'Love
Boxing 'Love
16 x 20 ins, on paper
€84
unframed
S&H: €15
Boxing 'love was prompted by the way somebody very young said the word "glove". Be careful how you say things when you're around me.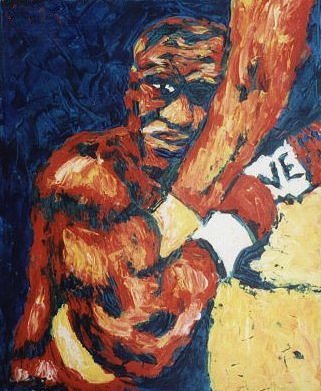 With shipping included the price of €99 is what you pay in total to purchase this painting and have it shipped to your door.

You can also pay me direct (by cash/transfer/personal cheque) and save me the evil PayPal processing fees.
See current paintings for sale
See my Irish paintings.
---