Painting - Boxing 'Love
Boxing 'Love
16 x 20 ins, on paper
Update: Withdrawn
Boxing 'love was prompted by the way somebody very young said the word "glove". Be careful how you say things when you're around me.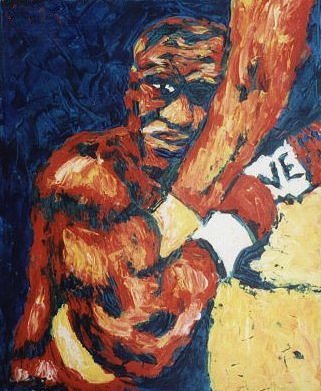 NOTE: This painting is currently not available for purchase but may become available again when I open a new online shop.
See current paintings for sale
See my Irish paintings.
---