Nirmal
Nirmal
Acrylic on canvas panel, unframed
20 ins x 24 ins
$185 (137 EUR)
S&H: $20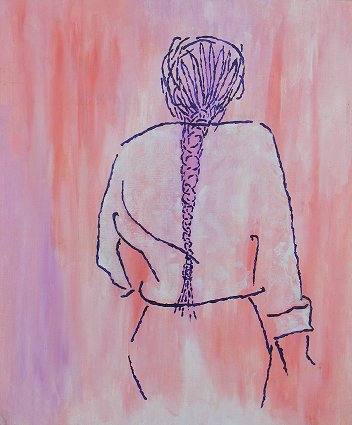 Nirmal smiled probably more than anyone I've ever known, but you can be too happy so I painted her from behind. Don't tell though - she'd be morto.
If you're known to me you could always pay me direct and save me the processing fees. I'd like that. And if you can collect the painting from my studio in Lucan or meet me in town (Dublin), you can save the shipping fees.
Including shipping the price of $205 (152 euro) is what you pay in total to purchase this painting and have it shipped to your door.

Note that this painting is bumped in the bottom left corner. If you look closely at the photo you can just make it out.
See more Irish paintings for sale.
---