Mini Landscape 2 Cottages
Mini Landscape 2 Cottages
Acrylic on paper
3.5 ins x 2.5 ins
(std ACEO size)
$45
S&H: $2
SOLD
From the mini Irish landscapes paintings 2008 series.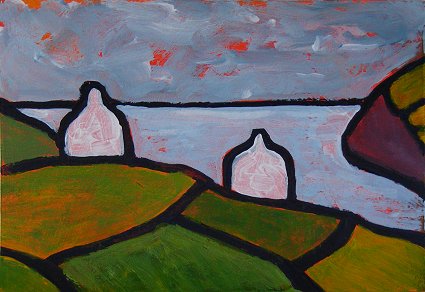 Update: This painting is now SOLD.
Note how small this painting is. 3 and a half inches by 2 and a half is standard ACEO size, and slightly bigger than the mini-animals I painted some time ago.
See more Irish paintings for sale.
---