I Wish I Was Somewhere Else
I Wish I Was Somewhere Else
Acrylic on paper, unframed
20 ins x 26ins
€225 ($300) +S&H €15 ($21)
SOLD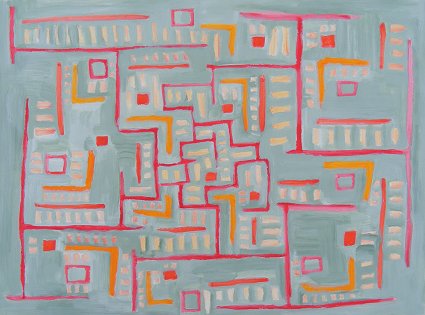 Squares barely in view, but there nonetheless.
Or somewhere.
Somewhere else.
I Wish I Was Somewhere Else is now SOLD.
Note this painting is largish, so will be shipped in a tube unless you're able to collect it in person in which case I'll waive/refund the shipping charges.
In the Dublin area I can also hand deliver it courtesy of my extra-large super-duper bicycle designed for such purposes.
See more of my abstract paintings.
---