Genoa - A Painting
Genoa
24ins x 18ins
Canvas
€185 (+Shipping €15)
SOLD
I was in Genoa in May '08.
Great place to tweet from.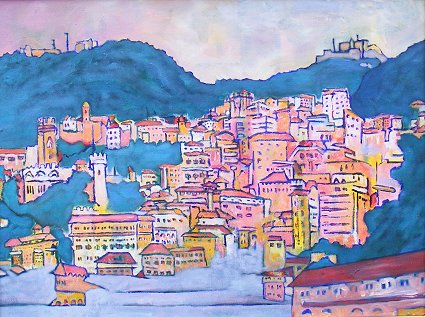 This painting is unframed; it does NOT have painted sides.
This painting, Genoa, is now SOLD.
See also another painting I did of Italy, of close by Genoa, a painting of Pegli.
See more paintings exhibited at the Irish Blog Awards in the Cork International Airport Hotel.
---