Elevator Island
Elevator Island
18 x 24 ins, on canvas
Sale Price: $95 SOLD
unframed
Shipping is FREE worldwide.
Grain elevators seem really deserving of their moniker Cathedrals of the Plains when you're on a bicycle and each one is a destination of pilgrimage.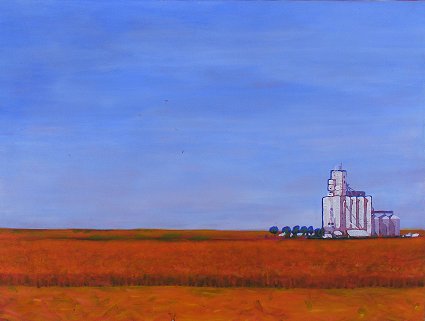 Because shipping is FREE $95 is what you pay in total to purchase this painting and have it shipped to your door.
This painting is now SOLD.
Should you be interested in buying this painting and you're known to me you could always pay me direct and save me the processing fees. I'd like that.
See more of my paintings for sale.
---