Cliffs of Moher III - A Painting
Cliffs of Moher III
10ins x 10ins
Canvas
107 USD (85 EUR)
Shipping 15 USD (12 EUR)
SOLD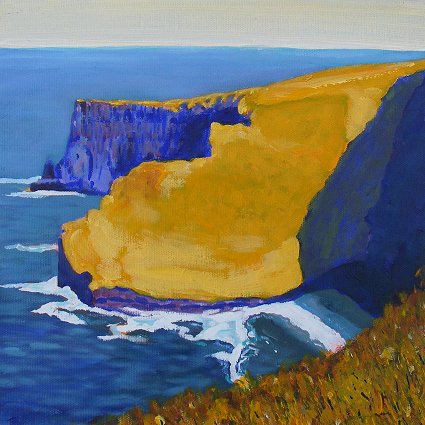 This painting continues around the sides, which are 1.5″ wide: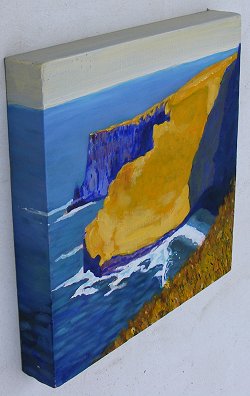 If you're known to me you could always pay me direct and save me the processing fees. I'd like that.
Update: This painting of the Cliffs of Moher is now SOLD.
See more paintings exhibited at the Irish Blog Awards in the Cork International Airport Hotel.
---