Abstract Painting - Pedestrians I
Pedestrians I
16 x 20 ins, on paper
€170
unframed
S&H: €11
This was one of 3 paintings I did almost simultaneously prompted by the behaviour of pedestrians in a city.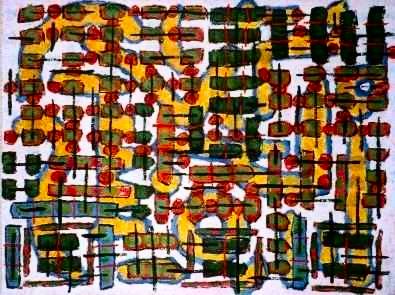 Including shipping, the price of €181 is what you pay in total to purchase this painting and have it shipped to your door.

If you're able to collect the painting in person I can refund/waive the shipping charges. Also, if you're known to me you could always pay me direct and save me the processing fees. Direct means cash, cheques, that sort of thing.
See more of my paintings for sale.
---