1798 Stone
1798
Sale Price: $75 SOLD
12″ x 16″
On canvas, unframed
Shipping is FREE worldwide.
When they erected the 1798 Rebellion memorial stone in the Croppy Acre by Dublin's Wolfe Tone Quay, I was never able to walk past it without pausing. I'm a big rock kind of a person.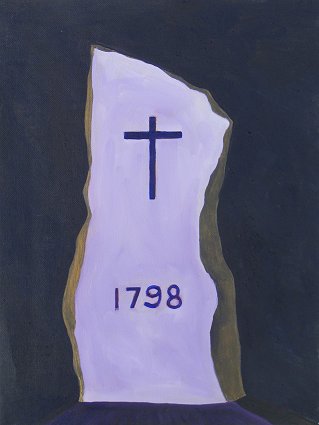 Because shipping is FREE in this Dec 08 sale, $75 is the total of what you pay when you purchase this painting and have it shipped to your door.
Update: This painting is now SOLD.
This painting may be shipped in a tube or shipped flat. It is unframed on canvas.
See more of my Irish paintings on sale.
---